AIMS Project Launches New Website
The Administrative Information Management System (AIMS) project is launching a new website to share news on the latest information on the project, including next steps toward achieving a single administrative system for better human resources, finance and supply chain management.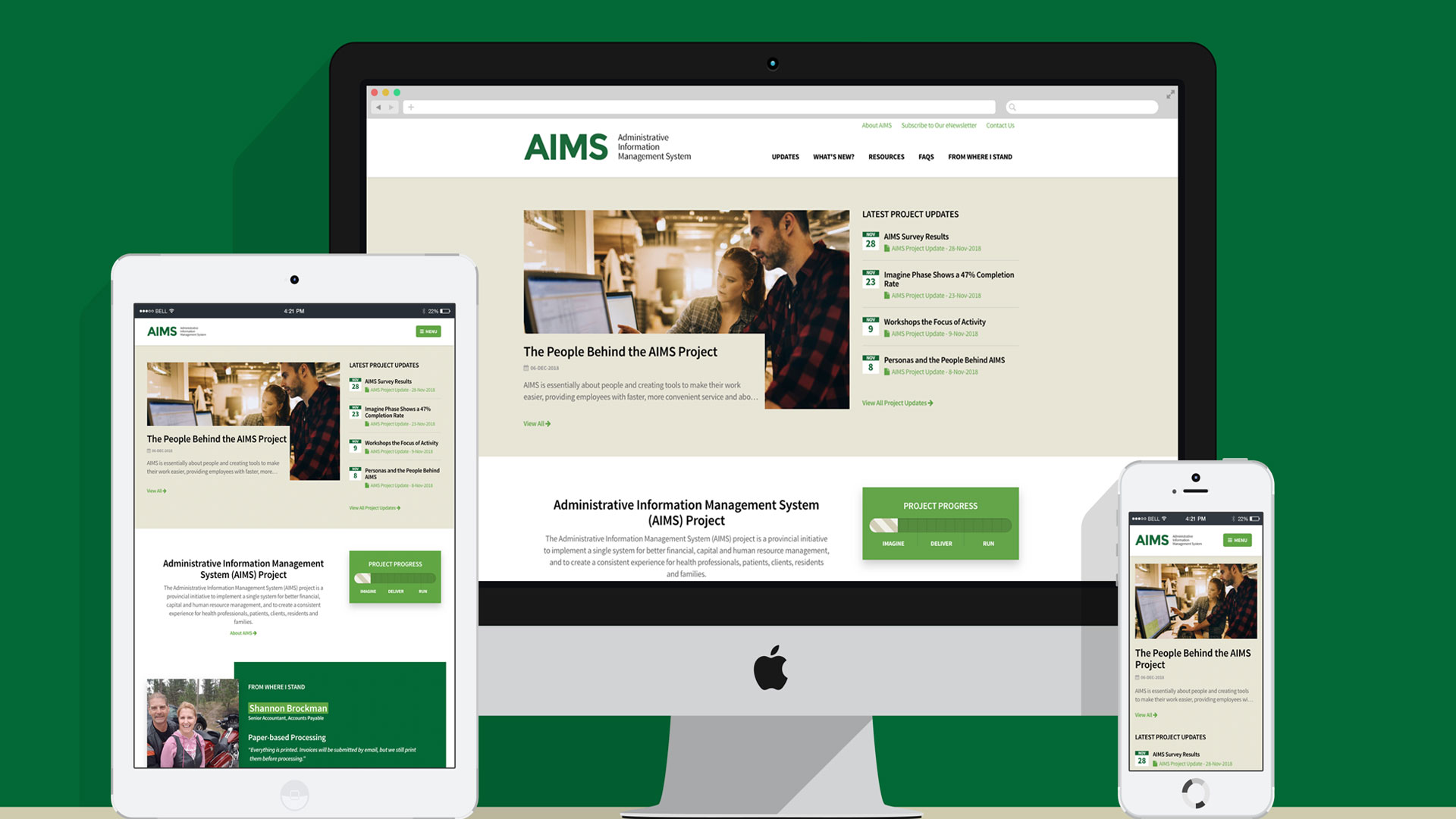 The following areas will be featured on the website:
'What's New?'
Includes articles of interest pertaining to the project, with everything from the discovery to design workshops that will be conducted in the 'Imagine' phase of the project: 

What are the workshops? 
Who participates? 
How do they build a foundation on which to proceed? 

Other topical stories will look at the 'why' questions: 

Why do we need AIMS? 
What are the benefits?

'From Where I Stand'
Features employee profiles with their perspectives on: 

Current challenges
How the challenge will be resolved by one comprehensive business system
'You Asked Us'
Provides responses to the most frequently asked questions submitted by readers

'Program Status Updates'
Includes the latest information on the AIMS Project

'Resources'
An evolving library of information and tools to support the AIMS initiative