Designing the Future
The AIMS project teams have completed the discovery workshops, which were information gathering sessions to understand current state processes and future state needs.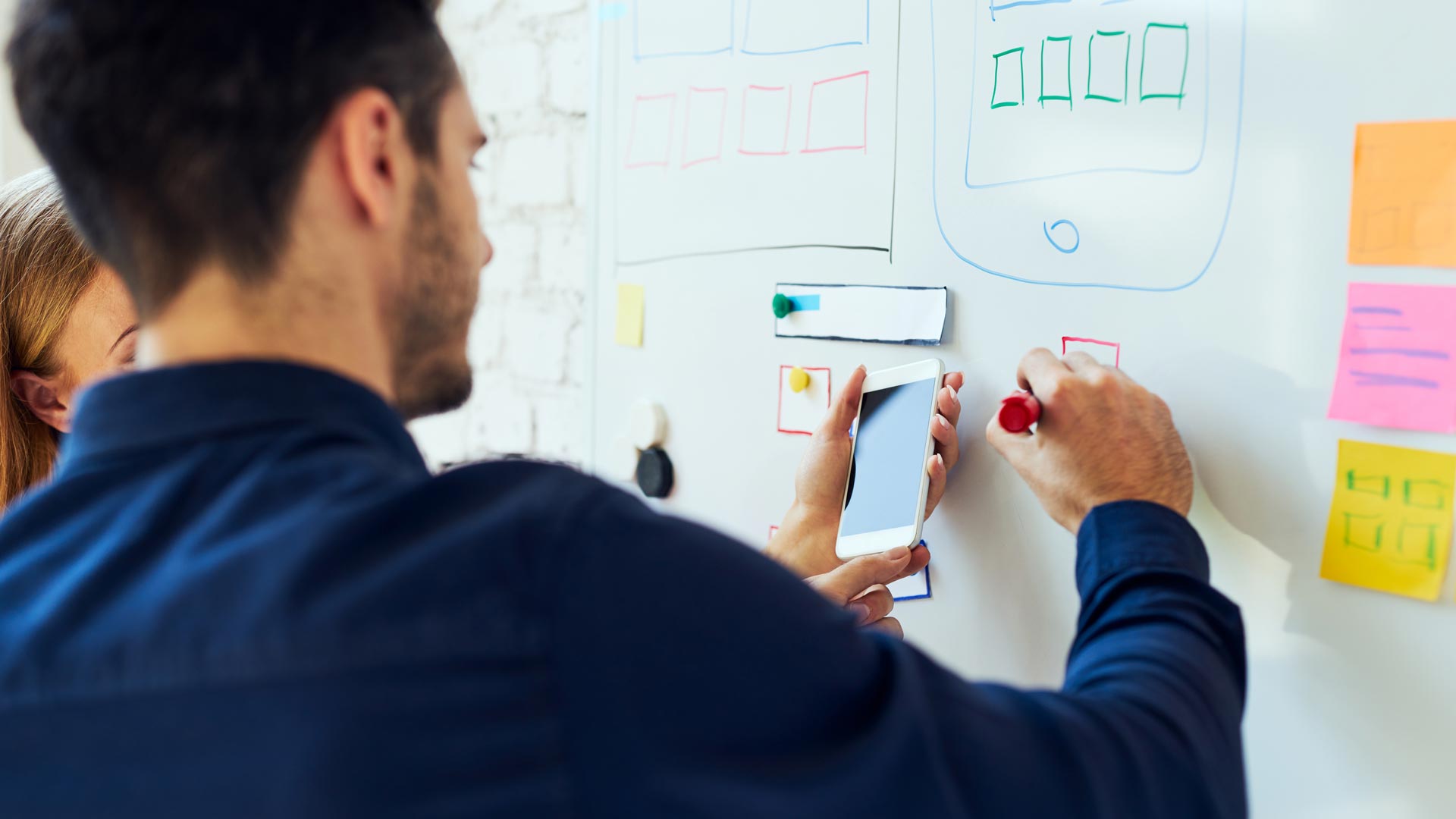 With the input received from workshop participants, the teams are now entering the design workshop phase. In the words of noted graphic artist Saul Bass, "Design is thinking made visual."
Discovery Workshops
The information gathered during the discovery workshops is converted into maps to show the steps required to complete the processes being examined. Not surprisingly, these are called process maps. The maps are then studied to identify gaps or inconsistencies before developing a demonstration environment.
"Design workshops are intended to refine and confirm knowledge about future-state business processes, and validate functional requirements. They are also useful for identifying other requirements beyond the technology component including things like change management, training and communications that will be necessary to support the future state," said Colleen Stewart, Functional Lead, Organizational Change Management.
Design Stage
The design stage is for making decisions about service delivery or new policies or practices. The intent is to achieve a clear understanding of the information collected during the discovery stage, and to identify whether there are gaps in the process. This is further validated by referring back to the user personas created earlier in the project that summarized the needs of those who interact most closely with the system.
The design process also provides insight into whether there any important technology decisions to be made, and for identifying how people will be impacted by the change. "There are some people who will experience a change in the way their job is performed, so these people will require training and additional support to prepare them for that change. Then there will be those who have only moderate contact with the system, who will require information but possibly not formalized training. Identifying the various groups will allow us to prepare for the change and help people through that transition," Stewart explained.
The design workshops will continue through to January, 2019.